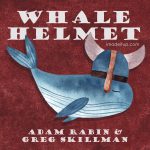 More than just a song title, the writing process for this song has proven to be endless. We talk about its origins in the early 90s and how the song is still evolving and spreading out years after it was first released. We also get into the recording process, the role of Tarot in the lyric writing, and endless variations on a theme.
Songs featured
Elephants of Scotland "Endless (pt. 2)" from Execute and Breathe [2014]
Mahout "The Lighthouse (An Endless Variation)" – podcast exclusive
Adam Rabin "A Tapir in Prague (An Endless Variation)"
Adam Rabin "Endless (pt. 2) [Demo]".